Comfortable Childbirth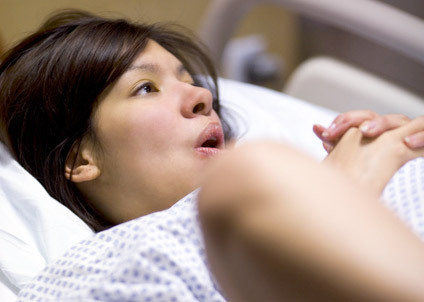 Comfortable Childbirth Program
(5 Sessions; $800)
We live in a world where fear of pain is rampant. If we look closely into the nature of pain we discover it is a strong sensation, sometimes very strong, hot, pressure, tightness, electric; it may have a color or a taste even. So what makes it turn into pain? What indeed is pain and where is the actual pain?
Pain describes our fear of these strong sensations. The fear of the sensations getting worse, or the idea we will not be able to "handle" it. Would there be pain if we were not afraid of strong sensations? Imagine experiencing very strong sensations and knowing that help is on hand and that you are safe. What if you knew and believed that these sensations were helping to bring forth a new life and were not in vain? Would there be pain then?
Hypnosis helps us reframe pain and strong sensation. When we are able to understand things as they are and refrain from worrying about them or allowing thoughts about the sensations to spiral, we are free to interpret and respond to these sensations in a way that is useful and beneficial.
The Comfortable Childbirth Program consists of five, one-hour sessions beginning in the 7th month of pregnancy, however, any amount of relaxation and "mind-changing"—reducing fear and bringing about a more positive approach to labor and the birth process—achieved through hypnosis will greatly help you to have a more comfortable birth process. The program includes two recordings.